Laila Borokhim:
My grandmother came to the U.S. in the late seventies, because there was a revolution in Iran. We grew up pretty much on the same block as the house that her and my grandfather lived in. She was just a kind individual.
We would go to her house instead of going to daycare, and I would hang out and watch her cooking food in the kitchen. This is Ghormeh Sabzi. Some might call it the national dish of Iran. This was something that my grandmother would make on Friday nights for Shabbat. We are Sephardic Jews. We definitely tried to assimilate and not be Jewish outside of doing things with our family. We didn't want to be weird. We wanted to go to football games on Friday night and not be at my grandmother's house, eating the foods that I now cook. We wanted hamburgers and hot dogs and just to fit in.
[bright music]
My father owns a Persian rug store, and he's always worked six days a week since I was a little kid, so Sundays were the only days that he has off. We have our family gathering on Sundays, based sort of on his work schedule.
I wouldn't be here if I didn't have my family with me. I think there's forces at work here that, you'll always end up finding us having dinner together.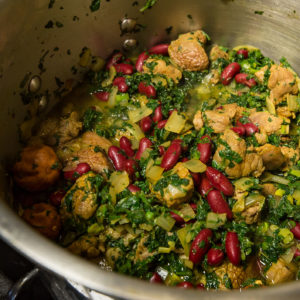 Wisconsin-grown Ghormeh Sabzi
Ghormeh Sabzi (also Qormeh Sabzi) is a Persian herb stew and the default national dish of Iran. Laila Borokhim provides her personal recipe, one she shares with her Sephardic Jewish family. Laila is also the owner of the restaurant Noosh in Madison where she provides twists on her family's traditional dishes.
Ingredients
1/4

cup

canola oil, divided

1

large yellow onion, finely chopped

1

tsp

ground turmeric

1 1/2

pounds

leg of lamb, cut into 1 1/2-inch cubes

1 1/2

cups

finely chopped spinach

1

cup

finely chopped green onions

(green part only)

1/2

cup

finely chopped Italian flat-leaf parsley

1/4

cup

finely chopped cilantro

1/4

cup

finely chopped chives

1/4

cup

finely chopped fenugreek leaves

1 1/2

cups

water, or more as needed salt and ground black pepper to taste

salt and ground black pepper to taste

1

lemon, juiced

4

dried Persian limes

1

15 oz can

red kidney beans, drained and rinsed
Instructions
Heat 2 tablespoons oil in a large pot over medium-high heat. Add onion; cook and stir until deep golden brown, 10 to 15 minutes. Stir in turmeric for 1 to 2 minutes. Add lamb cubes; cook until coated in turmeric and browned on all sides, 8 to 10 minutes.

Heat remaining 2 tablespoons oil in a separate pot over medium heat. Add spinach, green onions, parsley, cilantro, chives, and fenugreek leaves; cook and stir until deep dark green in color, 5 to 10 minutes.




Stir spinach mixture into the onion and lamb mixture. Pour in enough water to create a slurry consistency. Season with salt and pepper. Pour in lemon juice. Reduce heat, cover, and simmer stew until greens soften, about 1 hour.

Pierce dried limes with a fork and add to the stew. Continue simmering until chuck is tender, 30 minutes to 1 hour. Stir in red kidney beans. Cook until flavors combine, about 30 minutes. Discard dried limes before serving.
Ghormeh Sabzi, often dubbed Iran's national dish, is an aromatic stew of herbs and meat. Laila Borokhim, a Madisonian with Persian Jewish heritage, sources nearly all the ingredients for it from local gardens and farms. In Nahavand, one of the oldest Iranian cities, her grandmother used to prepare the green herb stew for the family's Shabbat dinners. Borokhim summons the memory of her grandmother and the passion for cooking she inherited from her in a Wisconsinite rendition.
Parsley, green onions or leeks, cilantro, onions and a choice of beef or lamb can be found at any farmers' market around the state. Kidney beans and dried lemon add the signature tartness. Ghormeh Sabzi stews slowly on low heat while Borokhim prepares other Persian delicacies. Three generations of her family traditionally get together every Sunday to share a feast in her sister's Madison home.
When Borokhim's paternal side of the family immigrated to the United States in the 1970s, they were fleeing the Iranian Revolution. In Madison, where Borokhim and her sisters were born and raised, she says she felt a need to assimilate. "I guess I'm expected to be from somewhere else," says Borokhim. Looking for a way to experience and share her heritage with the Madison community, she dedicated her life's work to food. She currently runs Noosh, a restaurant, in which she explores Jewish food traditions from around the globe.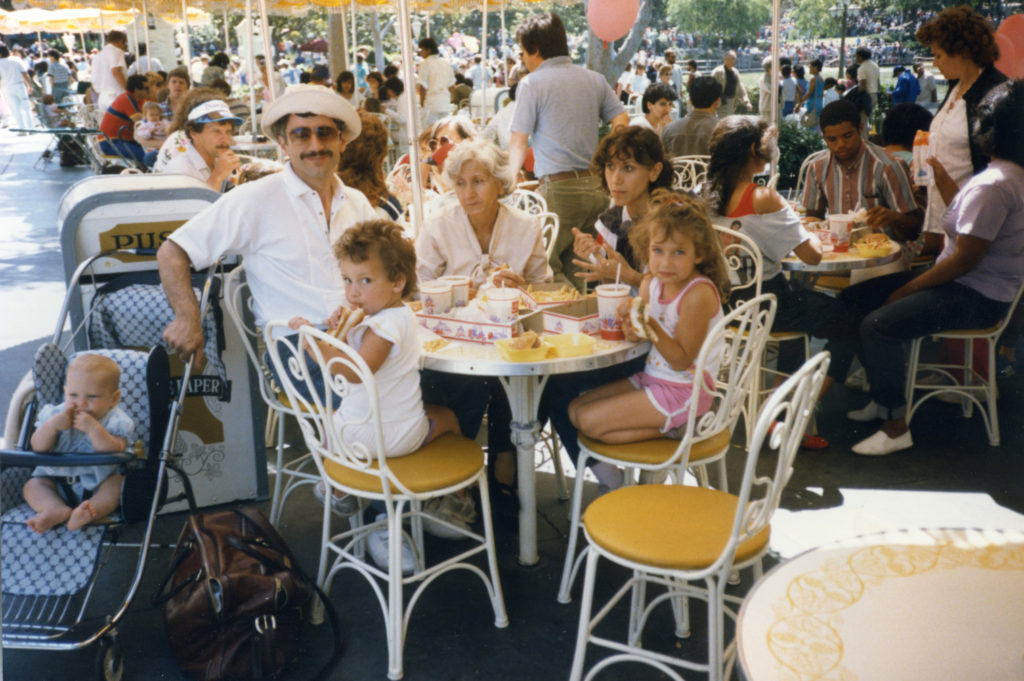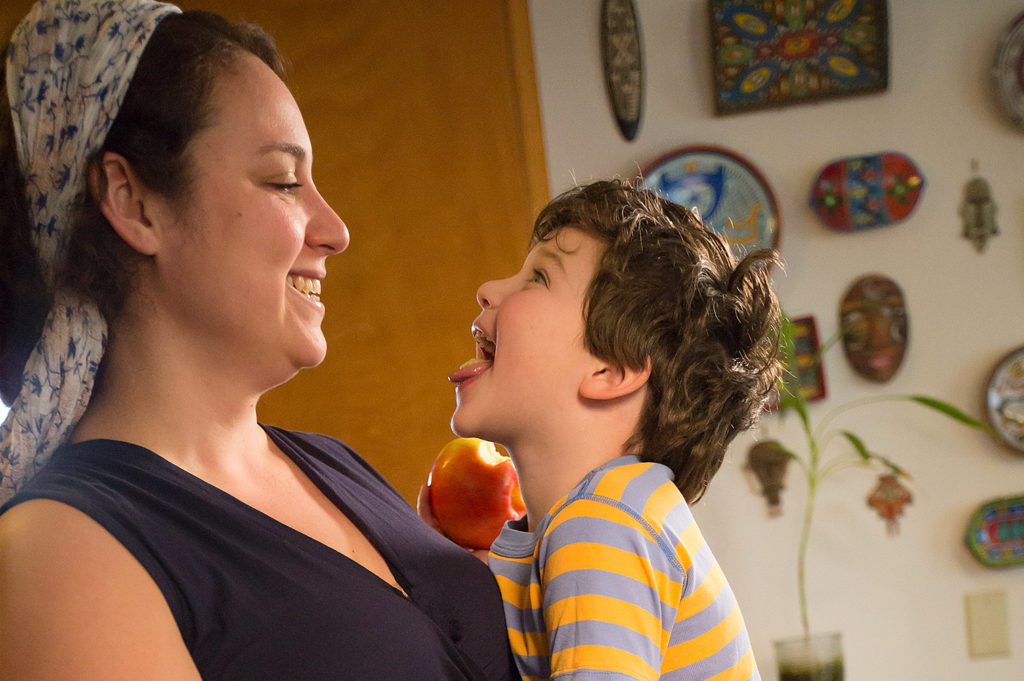 ---
This story is part of Food Traditions, a multimedia project exploring food and culture across Wisconsin.