For Tim DeByl, owning a professional Ultimate Frisbee team was never about anything other than the passion for the sport.
DeByl is the owner and head coach of the Madison Radicals, a professional Ultimate Frisbee team located in Wisconsin's capital city.  DeByl, a Green Bay native, grew up playing sports and dreamed of one day playing at Lambeau Field. In college, he discovered the sport of Ultimate and his love for the game grew. 
"It's unique to sports in that it always requires two people to have a score," said DeByl. "There's seven guys, they all touch the disc. So everybody needs to work together to get a score, and I think that's one of the compelling things about the sport."
Ultimate Frisbee has grown considerably since its early days as a mellow pastime of the 1970s counterculture. Now a professional sport, the game is played all across the country with the American Ultimate Disc League functioning as the official professional Ultimate league in North America.  
DeByl started the team in 2013.  His background in marketing helped the Radicals grow into one of the league's most successful franchises. "Fans obviously want to come out and watch a winning team, and I think without that they might not be as interested as they are," said DeByl.
The Radicals' hard work and success on the field has resulted in an almost unheard of feat in sports. A thirty game home win streak. "It's kind of an amazing streak in itself," said DeByl.
Madison is the smallest city in the AUDL, and unlike larger cities in the league like San Francisco and Dallas, the Radicals have a smaller pool of athletes to draw from. Without any superstar players, the Radicals have relied on emphasizing defense in finding success. 
"We focused half of our practice on defensive principles and I think that was a big surprise to everybody," said DeByl. "But it proved to be really successful. We've been the number one defensive team every year in the league."
DeByl initially planned on only coaching the Radicals for the first year after starting the team.  Soon after, he decided to continue on as head coach. "I remembered how much I love coaching," said DeByl. "I love working with players, I love the interaction between coach and players. I think coaching is something I don't want to give up anytime soon."
With DeByl at the helm, the Radicals were invited by the Green Bay Packers to play Ultimate during halftime. Although DeByl's childhood dream of playing at Lambeau didn't come true, he accomplished something even fewer people have done. Coach a team at Lambeau. "Being able to see them out there on the field playing for me was as good as playing," said DeByl. "I knew how much it meant to the guys."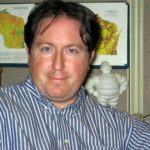 Andy Soth is a reporter for the "Wisconsin Life" project who grew up in a neighboring state but now loves Wisconsin because it's like Minnesota without the smugness.